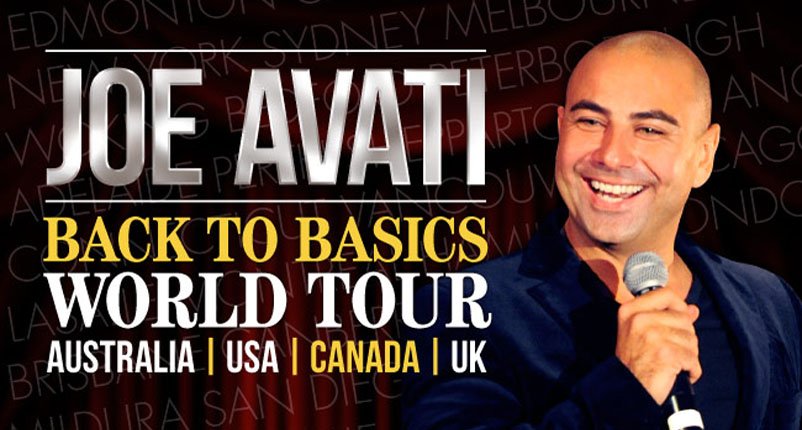 "I am very appreciative of the great job by Jasper Anson of NovaCurrent Creative Solutions. I received quality media coverage out West and everything was well-executed with great attention to detail. Thank you!" – Joe Avati
Project Summary:
In September of 2012, NovaCurrent Creative Solutions supported C&C Communications and A.M. Public Relations during the Canadian entertainment publicity campaign for best-selling Australian-Italian comedian Joe Avati on his Back to Basics World Tour.
For its role in this publicity campaign, NovaCurrent targeted a select number of strategic national online media and Vancouver outlets while also sending event listings for Joe Avati's Vancouver, Calgary and Edmonton performance dates to over 100 print and online outlets. NovaCurrent also provided support during Joe Avati's Vancouver press day and accompanied him to Shaw TV for his appearance on The Rush.
________________________________________________________________________________________________________________
Project Highlights:
An online interview by The Huffington Post.
An online interview by Crave Online.
An online interview by Cadence Canada.
An online interview by Urban Cowgirl.
An online interview by VancityBuzz.
Media event listings in a number of Western Canadian outlets including The Province, Tourism Vancouver, The Vancouver Observer, FFWD Weekly, Swerve (The Calgary Herald), and The Edmonton Journal.
________________________________________________________________________________________________________________