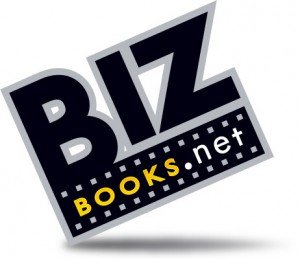 "Jasper Anson and NovaCurrent Creative Solutions have been part of the Biz Books team since 2008. After quickly learning about our business and analyzing our wants and needs, Jasper put into place a series of promotion strategies that were aimed at attracting new customers, keeping our existing ones satisfied, and introducing our business to other local like-minded people and organizations.

The results of these strategies helped to keep our business strong during a challenging economic period and have allowed us to make a smooth transition from physical store to online presence. I continue to work directly with Jasper as part of our "Online and On Location" business model." – Catherine Lough Haggquist, Owner, Biz Books
Project Summary:
NovaCurrent Creative Solutions was hired by Biz Books in October of 2008 to lead all marketing and promotions campaigns in the company's efforts to reach out to the British Columbia film, television, and theatre community and strengthen customer relationships.
As a result of these initiatives, Biz Books completed a full transition from a retail-based storefront to completely online enterprise in 2010. NovaCurrent continues to work with Biz Books on all marketing and promotional matters.
________________________________________________________________________________________________________________
Project Highlights:
Developed promotional partnerships with Warner Bros Pictures, Alliance Films, Paramount Pictures, Fox Searchlight Pictures, and E1 Entertainment to generate ongoing movie contests for the Biz Books customer base and expand the Biz Books brand to targeted film audiences.
Developed local cross-promotional partnerships with Vancouver-based theatre and film industry companies like Vancouver International Film Centre, Pacific Cinematheque, The Arts Club Theatre, Pacific Theatre, and Festival Cinemas – immediately increasing the Biz Books consumer advertising impressions by over 100,000 views per month.
Re-branded the Biz Books blog to focus on industry interviews with local industry and media personalities.
________________________________________________________________________________________________________________